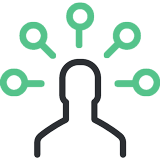 Hire PCB Designers for simple and complex industry grade for Custom PCB Development, electronics product and prototype PCB development at 60% less cost. Our PCB designer & engineers have expertise in all major technology and EDA software.
6+ years of experience, 31+ designers, 21+ successful products designed & 90+ happy customers
Strict NDAStrict NDA Signed to ensure privacy

Most Affordable Save Upto 60% Cost on product PCB design

Ontime Ontime working prototype in first go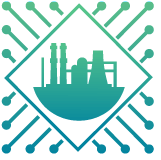 Expertise of our PCB Designers
Let's have a quick look over the electronics services that you can avail by hiring dedicated PCB designer or freelancer from PCBOrbit.
Hire Best PCB Designers In India
Hiring PCB Designer from India can help you save your time and money.
You get optimum quality Electronic design solutions at most affordable prices.
01.
You Save Up to 50%
The PCB Designer who are hired from India usually work on a contract basis. All our hiring strategies are cost-effective- which will never exceed the budgets of the customer and guarantee value for the money.. According to our study, businesses  save up to 43-50% if they hire PCB designer from PCBOrbit.
03.
Different Experience Levels
PCB Designers with different skill levels- Beginner, Experienced & Experts can choose at the beginning of the projects. This is an unnecessary cost which could be avoided if you hire with PCB Orbit.
06.
Wide Flexibility
We create the hiring models to give you flexibility in hire PCB designer according to your budget and project needs. We assured you that your business can achieve great savings and efficiency in its PCB design needs.
02.
Get Skilled Design Engineer
Take advantage of our expertise in the various industry sectors. PCBOrbit helps businesses to build value by providing high-quality, custom PCB design engineer on demand. We clearly understand the industry, with an experienced designer and deep technical expertise.
04.
Continuous Monitoring
We have design expert to track the design performance of hired PCB Designer continuously and recommend expert advice to them, so recreation and prototyping cost and time will be reduced.
07.
Protected by NDA
Any customer-shared information is our responsibility and we respect it as our asset, ensuring that there is no violation in terms specified in NDA. Fill free to share your design needs. Strict NDA Signed to ensure complete privacy.
Hire the best PCB Designers now

Get Ontime PCB Design contract work.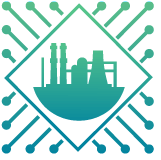 Covering All Major Industries 
Our PCB designer has experience in various industries to provide you with the industry specific electronics solution.
Have a look at some industries our PCB designer has expertise in: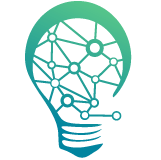 Higher Technology Experts of Your Need
Transform your Innovative ideas into problem-solving products.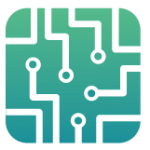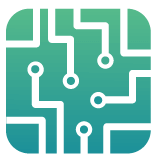 Single layer PCB's
Single layer of base material or substrate to complete the connections. Such PCB are best for low-cost design applications.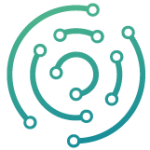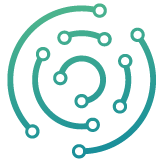 Double layer PCBs
Most common, low cost printed circuit board suitable for multiple application. This allows circuits to be designed in less space.
Multilayer PCBs
Printed Circuit Board with more than 2 layers of conductive material. Allowed to reduced form factor. Preferred in high level application.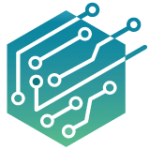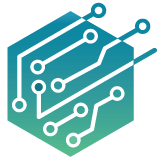 Rigid PCB
Rigid PCB – inflexible Printed Circuit Board of any number of layer from 1 to 32 layers.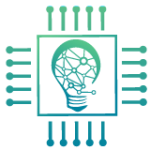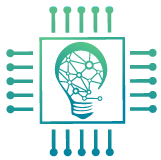 Flex PCBs
Flex PCB are specially designed for folded application in electronics industry.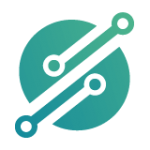 Rigid-Flex PCBs
It's hybrid combination of a rigid PCB and a
flex PCB
to handle most complex design problems.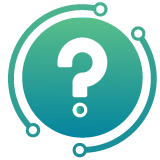 FREQUENTLY ASKED QUESTIONS
Our support engineer is here to help you achieve quality design. Check out our FAQs, send us an email, or call us on +91-744 744 9991.
How are PCBOrbit designer different?
At PCBOrbit, we screen our PCB designers carefully to ensure the highest-caliber talent to you. You should collaborate with engineering experts to consider your objectives, your technical requirements and the structure of your team. The end result: Vetted talent specialist.
What is a pcb designer?
A PCB designer is a professional within the PCB design and electronics industry who join together electronics components, switches, connectors or microcontrollers to create a printed circuit board. They are also sometimes responsible for creating circuit schematic, layout, DFM and DMA analysis, prototyping and testing.
Do You Work on Hourly Hiring?
Yes! We do work on the hourly basis. You will be billed on the basis of number of hours the offered service is utilized.
How Do I Ensure Quality PCB Designers?
All of our PCB designers are in house and have been through the process of strict recruiting & training. Our PCB design specialist will assist you in the manufacturing of high-quality PCBs customized to your unique technical requirements. The PCB designer will provide an in-depth analysis of the specifications of your system to ensure that your device has the support necessary to succeed in the competitive technology market. They will have access to all the new technologies and are well proficient in the best design techniques.
How much does it cost to hire a PCB designer?
The rates charged by PCBOrbit for PCB designers vary from $5 (₹350) to $100 (₹7400) per hour, with an average rate of around $35 per hour. However, we will not always charge hourly; it is also normal for us to set a fixed price for work depends on the understanding about your project specifications. Here is the look at some important factors while making your quote.
Expertise and experience
Scope of work
Timeline
If your project has a short deadline, you can pay extra (i.e. a rush fee) so be sure to start project design work as soon as possible.
What pcb design steps you follow?
PCB design Steps
Once you hire a PCB designer on your design parameters, there are a few steps they're going to take. Below, I summarize the process.
Schematic and Circuit Design
Board/PCB layout design with EDA software.
PCB Board Manufacturing,
PCB Assembly (PCBA),
Testing PCB for its functionality