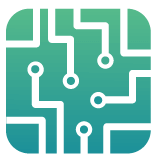 PCB DESIGN SERVICES- CIRCUIT DESIGN| PRODUCT DESIGN

Transform your Schematic or Circuit into a PCB Layout.

Searching for PCB Design Services? Or have a combination of PCB design requirements that will convert your great idea into a real-life product? You've come to the right place.

PCB Orbit is a one-stop solution for all PCB design services in India. Our services are global and we also work with clients in the UK, USA, Germany, United Arab Emirates, and Australia.
Our clients spread across multiple industries such as Medical, Agricultural, Automotive, Industrial, Railway, Aerospace & Defense applications.
We at PCB Orbit are committed to providing our customers with the best PCB design Services at the most affordable costs. We believe in delivering superior products, timely services, and a high level of technical prowess.

01.
Define 
an Idea 
Effective communication is at the heart of every new PCB design. We dig deep inside your design objective and problems to make sure we can deliver the most optimized solutions with DFM and DFA.

02.
Design 
We set the rules and standards, select the best technology, analyze each datasheet and application note. Then we combine our PCB design knowledge to deliver a layout that works perfectly.

03.
Build Prodution File 
While working with the PCB designer, we use the latest CAD tools and make sure that your PCB layout is ready for production.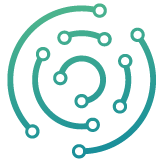 PCB Design Services at PCB Orbit
The PCB layout design services that we offer are straightforward. They are tailored to suit all your specifications and standards with high efficiency.
We use the latest technology and knowledge to design your PCB layout, and this has made us rise immensely in the last few years. In addition, we offer on-site and off-site support to guarantee that the cost limits and timelines are followed.

Impedance Control PCB Design
Impedance control is a key element of most high-speed PCB architectures. We make sure that your specifications are met and impedance is kept under control.
Flex and Rigid board Design
Some applications demand flexibility in operations. Our experts have huge experience in designing such complex PCBs.
Industries We deal with
We span across multiple industries and have already helped hundreds of businesses across India to create innovative solutions and PCB designs.
Design for manufacturability
With DFM, we examine the PCB design to eliminate mistakes, optimize the size, material, tolerance, and functionality.
Single or Multi layer PCB Design
We design both single and multilayer PCB layouts with up to 8 layers based on assembly density, controlled impedance, EMI shielding & application requirements.
Signal Integrity & EMI/EMC
High-speed PCB design is essential to every PCB design process. PCB orbit ensures that we comply with the same specifications as EMC verification and offer signal integrity standards.
THT, SMT, PoP
We offer advanced PCB design services to meet your THT, SMT, PoP, and other layout design goals.
Design for Assembly
It's important for PCBs to design and manufacture correctly. It shortens the product cycle, minimizes development cost, and ensures a smooth transition into the production line from the prototype stage.
We have extensive experience with the following CAD Softwares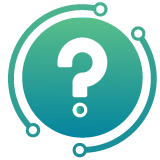 FREQUENTLY ASKED QUESTIONS
Do you have any questions?
Our PCB design services help companies convert their ideas into products.
We analyze your needs while incorporating the latest technology to compete in the market.
With our printed circuit board services we ensure high reliability and low design costs.
Go through the questions below and if you don't find the answer do let us know.
Send your questions and we will answer as soon as possible. 
How much do PCB design services cost?
The PCB design services cost depends on multiple variables and factors. For basic PCB design like 2 layer and 75 components will cost approx $15. It mostly depends upon the type of printed circuit board you require. We have to treat each PCB on its individual requirements. So we quote individually.
I want to design my PCB, what is the process?
We will discuss your PCB design requirement and according to your purpose and needs, we will send the quote through email. Post agreement and NDA, our electronics design engineer team will start working on your PCB project.
Do you offer PCB fabrication?
We have a close partnership with a "Best in Class" PCB manufacturing company in India as well as globally. For prototype design and small orders, we can directly deal with them on your behalf.
How long you will take to complete my PCB layout design?
The timeframe is most often set by the clients. If you have a deadline, we will try to complete it within that time.
What are the payment modes you accept?
We accept both international and domestic payments online. You can even pay through our website as we have a payment gateway enabled on it.
Our customers can also pay via Paypal, Credit Card, Debit Card, UPI, Net Banking, Wallet, and Bank Transfer.
How much does a PCB design cost per hour in India?
A PCB designer typically charges about $5 per hour for a simple 2 layer PCB. Whereas complex PCB design costs anywhere between $20 and $100 per hour based on the design.
To make it simple, higher the number of layers and complexity of your design, proportionally the rates go up. *fabrication costs are extra.
Do I need to pay any amount in advance?
Generally, we take 40% of the total project cost as advance, for a design project.
Ready?

Start your new PCB layout Now!!

Designing a PCB layout is a two-way street &
We believe that effective communication is the key to a successful project.