Sell Your Phone


Like a Pro.
Get the most out of your device. Cash out with iBuyDevice

Tell us more & get your free offer!

Get Top $ for Your Device
Have a Say in the Transaction
Get a Tailored Price Quote
Looking For a Great Deal?

We Will Make You a 100% Customized Offer!
Sell Your Device in a Few Simple Steps
01.
Fill Out the Form 
Tell us more about your device and its current condition.
02.
Get Your Quote 
We'll contact you shortly with more than fair price for your device.
03.
Agree on the Price 
Let's talk. It's in our interest to make you 100% happy with our offer.
04.
Choose Trade-in Option
Shipping Store drop-off Local pickup. (Depending on your location)
05.
Get Your Cash!
You'll get paid the same day we get your device!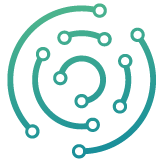 THE CONDITION DOESN'T MATTER !
Seal The Deal With a Real Person, Not an Algorithm!
There Is No One Size Fits All!
At iBuyDevice we take into account the unique condition of your device. To understand the device specifics,
we ask you questions The more we know, the more we can offer.
Our prices aren't automated. We handpick and single out every item and every quote.
That way, we can make you a more fair offer.

Looking To Part Ways With Your Device Today?

Don't worry, takes less than 5 mins to complete! Fill out and get your free quote: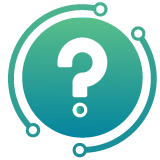 FREQUENTLY ASKED QUESTIONS
Do you have any questions?
Please read questions below and if you can not find your answer, please send us your question, we will answer you as soon as possible.
What devices do you accept?
All kinds of personal tech: Smartphones, Tablets, Laptops, Smart Watches etc. Our main focus are Apple products. We can accept most devices from Samsung.
How can I sell my device?
Simply fill out our Submission Form. Receive your custom quote within the same business day. Or you can contact us directly via WhatsApp, Facebook or Instagram if you're serious about selling your device and are looking for a more instant offer.
How do you determine the price of my device?
The price is based on the model, specs and specific condition(s) of your phone, tablet, laptop etc. After we receive your quote request, we'll ask you to provide us with a picture of your device. That way we can assess its current value and offer you a great deal.
Do you require any document to seal the deal?
No. Our purchases are clean cut deals and we do not require proof of ownership
What are the payment modes you accept?
Choose to receive your payment via PayPal, CashApp or Venmo. We'll send your payment the same day we receive and evaluate your phone. Or choose to be paid in CASH (possible with the Drop-off or the Local pickup i.e. this option is
location dependent).
What are your delivery options?
You have 3 different choices. Mail it in (FREE shipping), drop it off or choose local pickup. Find out more on How It Works.
Do you accept broken device?
Yes! Tell us more about the condition in the Submission Form. Or contact us directly and we'll give you a fair estimate. One that works for both of us.